Our history
The origins of Vestey Foods
Our origins date back to the 1890s, when William and Edmund Vestey established the Union Cold Storage Company. They developed cold stores across the UK and throughout Russia, the Baltics, and Western Europe. This enabled them to supply large quantities of quality affordable meat, poultry, eggs and fish to the growing UK population during the Industrial Revolution.
In the early 20th century, the business expanded into China, establishing a huge egg processing enterprise from six dedicated facilities on the eastern seaboard. With their own fleet of Blue Star refrigerated vessels, they were able to supply the bakery trades in the UK, USA, Europe and South Africa for over fifty years.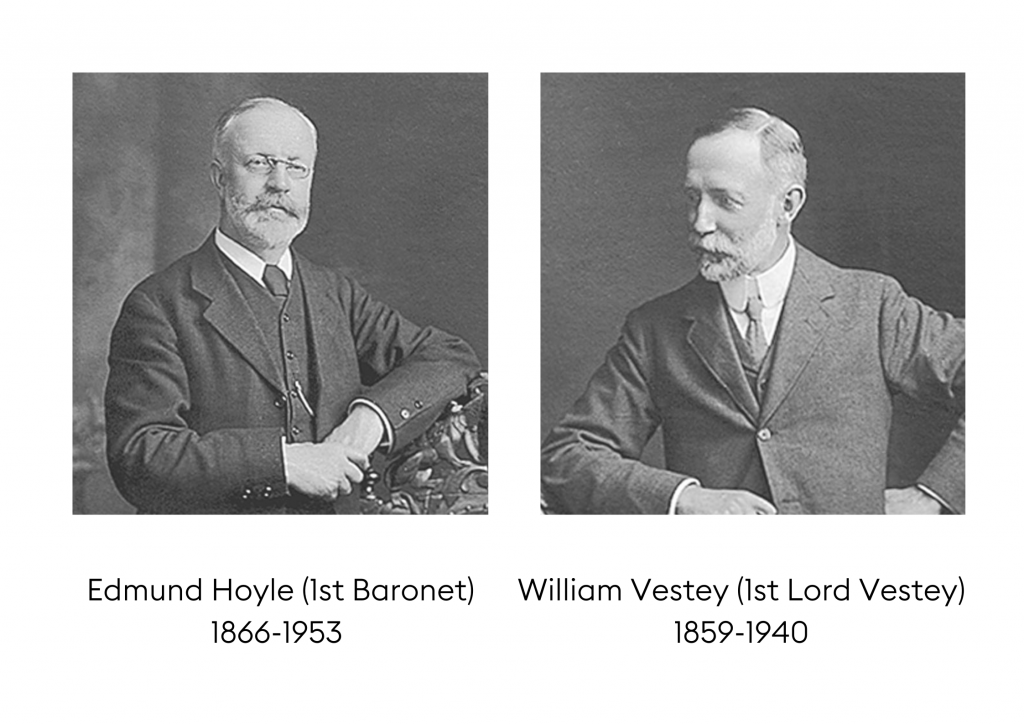 In 1911, the Vestey brothers expanded their services into meat production, processing and distribution. They acquired pastoral land and meat works in Venezuela, Australia and Brazil, with additional meat works in New Zealand and Argentina. They also introduced market-stalls on the Smithfield Market and butcher shops throughout the UK, steadily increasing to have around 3,000 shops by 1923. The Blue Star fleet grew to become one of the most iconic shipping lines in history, having been rebuilt twice in the years following the two world wars before being sold in 1998.
At the end of the century, the vertically integrated model by which the food business had previously operated was broken up. This led to farming, cold storage, and food import/export, production and distribution operating as stand-alone businesses.
Today the 12 family food businesses are owned by Vestey Holdings and divided into two divisions: a food commodities division with the Vestey Foods companies and a fine foods / artisanal foods division.
Vestey Foods
Our Companies
Our global companies operate with decency and mutuality, all sharing the common values established by the Vestey family: Honesty, integrity and unity. Vestey's outlook is always long-term, ensuring dependable, future-proofed supply, backed up by an empowering and innovative culture with sustainable development at its heart.