Our distinctive culture has been fuelling our development over the past years. It is centred on an inspiring heritage and a long-term outlook, strong values, a focus on empowering colleagues and a belief in purpose beyond profit.
A 100% owned family business since 1897
Vestey Foods is part of Vestey Holdings, a 125 year-old family business pioneering the food industry since the 1890s. Our distinctive culture is underpinned by strong shared family values: Honesty, Integrity and Unity.
We believe that business should be carried out in a decent way and that it should simultaneously benefit our customers, suppliers, colleagues and communities.
Empowering People
As a fourth-generation 100% owned family business we have a long-term view and believe strongly in empowering and developing our people and the communities in which we work and live.
We believe in trusting those who know best to do their job, and providing them with the support they need. We empower our teams to thrive, and give them the best chance to develop inside our group of companies. We provide the tools, support and inspiration to ensure they achieve both their professional goals and personal ambitions.
Growing our communities
Our communities are part of who we are as a company. We strive to create opportunities for our people, and improve their lives so they can continue learning. We do what we can to support projects across the community.
Each year our mother company Vestey Holdings donates a minimum of 1% of its profit before tax. Additionally, each of our companies build partnerships to support local organisations. Whether financially or through providing skills. All colleagues benefit from and are encouraged to take a minimum of an additional day-off to carry out charitable actions.
Currently we support the charity Chance to Shine. Chance to Shine aims at giving all children the opportunity to play, learn and develop by some of their projects.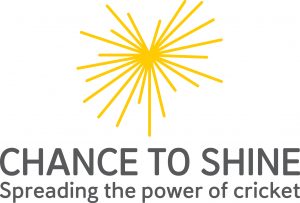 Vestey Foods
Our Companies
Our global companies operate with decency and mutuality, all sharing the common values established by the Vestey family: Honesty, integrity and unity. Vestey's outlook is always long-term, ensuring dependable, future-proofed supply, backed up by an empowering and innovative culture with sustainable development at its heart.